I went searching for these images.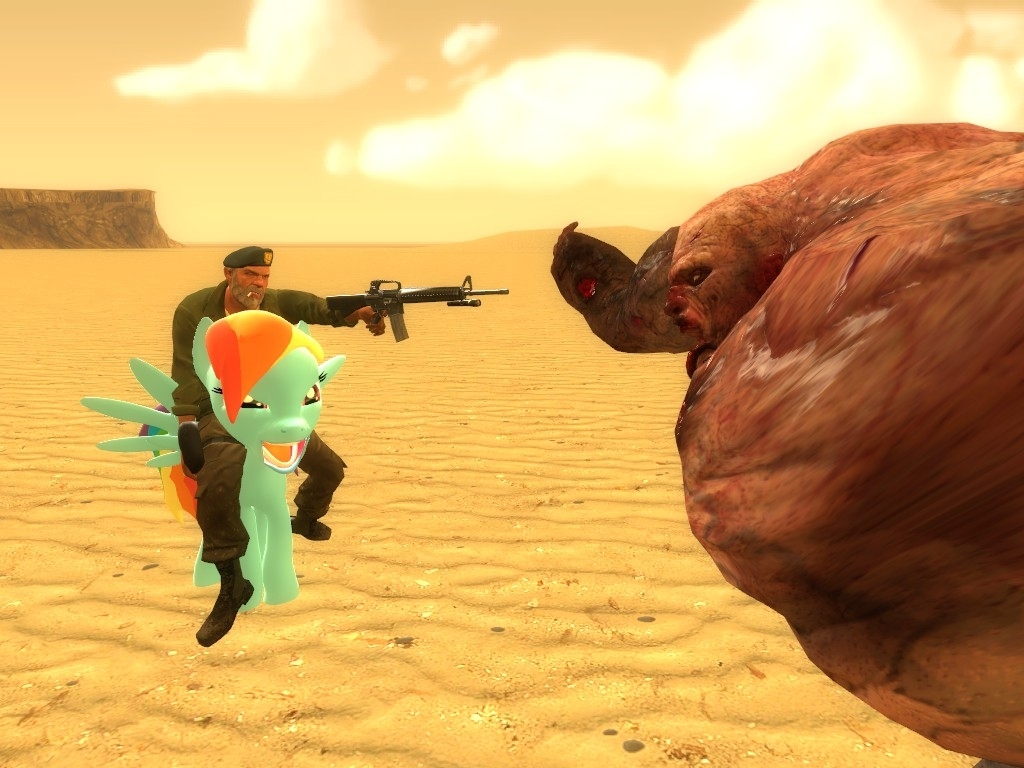 If you're confused, don't panic! What you are seeing is 'normal', if any context of 'normal' can ever be applied to Garry's Mod. Garry Newman's infamous mod to the Source engine, which has since had just about every single model dumped into it for hilarious and/or awesome screenshots, is now getting primed for Kinect - which means soon you'll be able to plug your Kinect to your PC, and make Alyx or G-Man or Bill dance and flail in real-time.
Newman has said the feature is coming either this week, or next, so very soon you will have real-time Alyx doing The Twist.
Julian "Mirai" Williams