Piranha unveils the Cataphract mech, new modules and equipment, plus the chance to fight against developers live on Twitch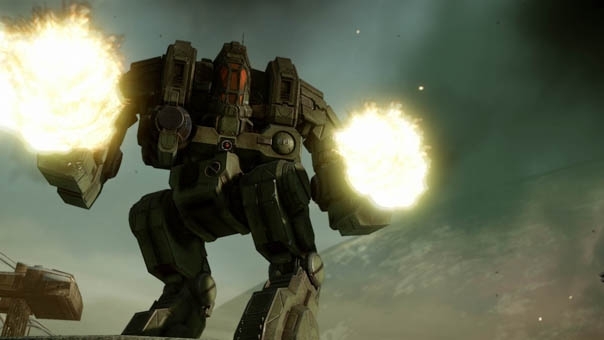 Fans of up-close and personal mech combat have even more reason to be thankful this week, as MechWarrior Online gets updated with four new variants of walking fortresses.
Fresh from the foundry is the new Cataphract mech: seventy tons of close-combat devastation. Featuring a top speed of nearly 65kph, this heavily armoured mech comes in four different variants, with each offering a mix of different hardpoints and weapon choices.
For those of you who follow the MechWarrior lore, the Cataphract originated as a Capellan mech, before spreading throughout the Inner Sphere. It's also lovingly known as the FrankenMech due to being made from the spare parts of other, less fortunate mechs.
Also included in the Thanksgiving Week update are two new modules: a 360 degree target sensor that will keep track of your current target, even if they manage to get behind you, and a booster module that will add 15% to sensor range.
The Frozen City at Night completes the update, with this shadowy new environment setting delivering huge shooting lanes and fog-free firefights.
If you've been itching for the chance to beat Piranha at its own game, now's your chance. Today (21st November) at 6PM Pacific/9PM Eastern, you'll be able to play against the developer live on Twitch. Be sure to fire up their Twitch.TV channel beforehand to grab all the action.
Gareth "Gazimoff" Harmer, Senior Contributing Editor