Steampunk-era browser-based MMO cranks into public view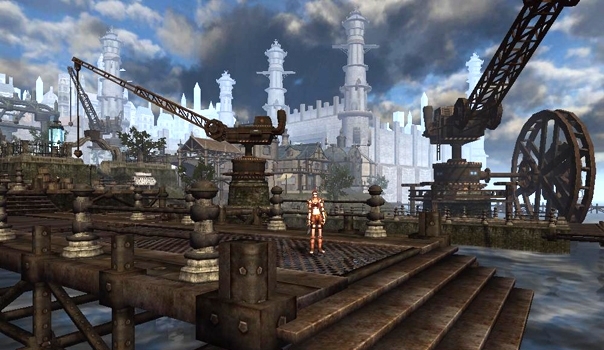 Fancy something a little different to your regular diet of sci-fi and fantasy MMOs? Possibly something involving a healthy portion of steampunk, a touch of Victoriana and a world that's literally a cog in a machine? Browser-based MMO City of Steam fires up the first of four Closed Beta events today, with developer Mechanist Games providing 5 days of industrial-era gaming to lucky players.
We've been keeping an eye on City of Steam, starting with our early Alpha preview. Since then, the team has unveiled a beta teaser trailer, showing off the size of the world and including some combat gameplay footage. Mechanist have also harnessed the power of fans through their Steam-O-Meter, with Facebook likes and Twitter retweets helping to unlock further content for closed beta.
If you're eager to dive into beta straight away, City of Steam now offers Collaborator Packs, where players can reserve their character name, pick up bundles of in-game currency and grab a range of further perks depending on the tier of pack. Each Collaborator also earns a beta key, with higher grade packs containing a bundle of keys to share with friends.
Subsequent beta events start on November 30th and December 14th, with a final 'Winter Festival' stretching from December 23rd to 28th. If the thought of another holiday season with family grinds your gears, this might be the ideal tool to spring an escape.
Gareth "Gazimoff" Harmer, Senior Contributing Editor