ZAM adventures through a preview of EverQuest's 19th expansion.
We even had time to stop by Evantil's Abode, a player housing feature with the requisite opportunity for customization to make the place feel more homely. The pictures featured below come with the standard edition (left frame) and the collector's edition (right frame).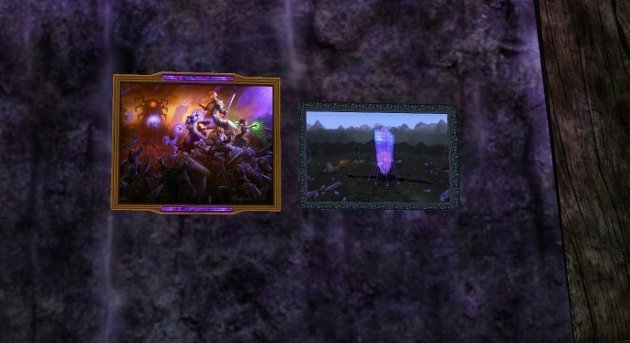 To show off some other edition related goodies, our tour guides busted out their hilariously monstrous mounts. You too could be riding in the palm of your own hand, including something to satisfy fans of serious bling.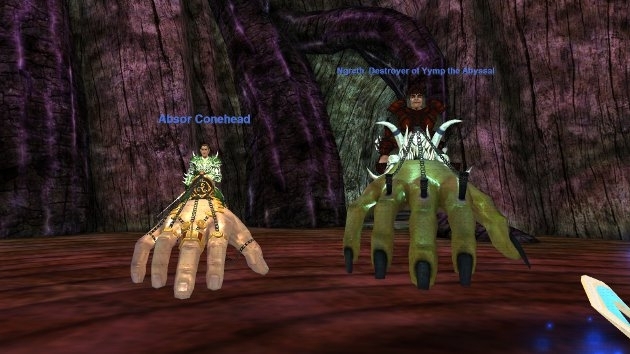 Adventuring through these zones will aid EQ players in finally cracking the hallowed level of 100. But there are also other targets for you to aim at, including the Slayer and Collector achievements.
In all of the zones we traversed, there were small glowing shiny objects littered infrequently on the ground. These objects are part of the new collection system, one of the side missions added to give content beyond leveling, boss slaying and the 110 new quests that will be in the expansion.
A handy pane in the easily navigated UI allows you to keep track of where you are on each of the collection goals, as well as giving you the option to find out the rewards that will spur you on toward completing the very intensive meta-achievements.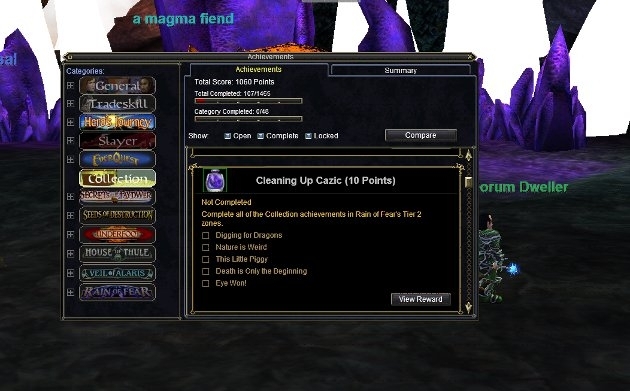 When Rain of Fear launches on November 28, there will be a number of reasons to revisit Norrath, not least of which will be a chance to look at some familiar favorites from very different perspectives. Though there's no doubt that even though EverQuest is one of the most venerable MMO titles, the fan base and designers still retain an obvious passion for each new expansion.
Scott "Jarimor" Hawkes, Editor in Chief