ZAM gets hands on NEOWIZ's in-development, eye-scorching MMO
What a Wonderful World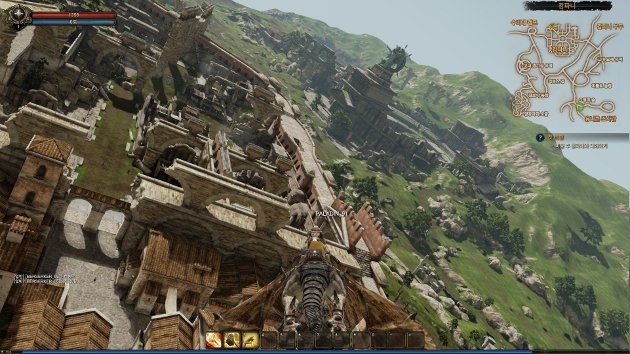 In the playtest, wyverns were the basic MMO staple of "on-rails" transportation. They are not intended to be so long term as they will be your own mounts to fly around as you wish.
NEOWIZ wanted to make sure we didn't go flying off into uncharted areas — they know me so well — and so, instead, prepared the flight paths to give us a taste of Bless from above.
The landscapes and architecture are enough to leave your jaw swinging in the oncoming breeze. Although the amount of solid content regarding combat was quite limited due to the stage of development, the sheer grandeur of the world was already obvious.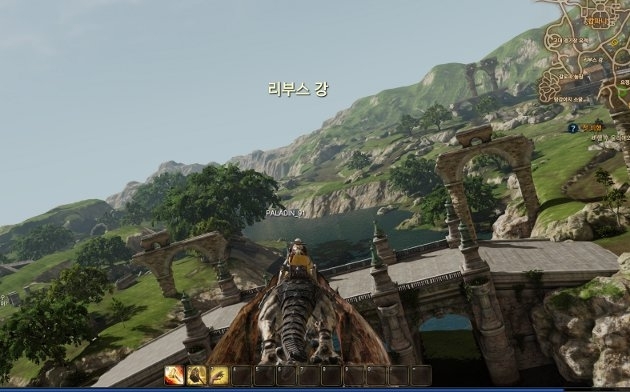 You may think those three screens were extravagant, but at times I needed every one of them to take in the incredible depth of detail that has been put into the environment. I really can't do justice in these screenshots due to the scale involved, but they should give you a taste of the environment.
Pro Tip: When playing Bless across an Eyefinity set up, be careful not to look around too quickly on your mount, whiplash can occur.
The same mounts will not just be for getting from A to B; they will have their own abilities. In one of the trailers, the "whooshing" descent is actually an AOE ground stun attack, and will have characteristics that vary across different species.
After landing in the new verdant area – no zoning involved – I grabbed my next quest and had to slay a few unicorns – I was quite conflicted.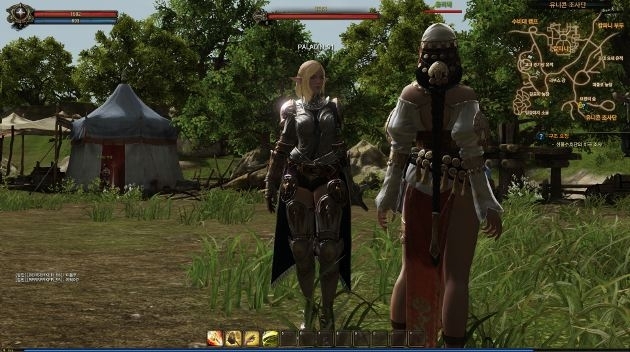 This led to a boss fight with summoned adds. The large, dark plate wearing behemoth was a sword and board wielder who dropped some pretty vicious attacks including AOE knockbacks which meant timing on heals was incredibly important.
Frankly, he wiped the floor with the misbegotten crew that I had been a part of. Apparently he was intended for 10 players and we just didn't have the numbers in the quick play-through to take care of him.
It was nice to have a strong, challenging encounter soon into the game as too often everything in the first few levels of an MMO can be completed by face-rolling. Instead this first boss was a fun introduction to larger scale fights -- for those wondering, yes there will be raids. For more on that, check out my next article, an interview with Bless' producer Jacob Han.