The top 16 players from the MvP Inivitational
The "Regular Season" comes to an end and ZAM is here to provide the names of the final 16 players that will advance into the Playoffs.

The MvP Invitational pits the top 24 Proleague players against 24 of the top StarCraft II players. The MvPI is a six week marathon of matches to compete for the $10,000 top prize and the eight all-expenses paid trips to the Fall Championship.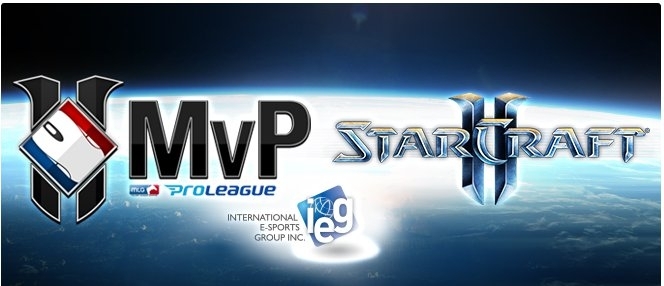 The KeSPA bracket has run away with the wins, but who will be placed in that final top eight to qualify for advancement?
The MLG players may not be as dominant as the KeSPA players, but the brackets are just as tight as we witness some last minute upsets.

VODs for the MvP Invitational can be found at www.majorleaguegaming.com/mlg/mvpvod
The Final 16 are as follows:
KeSPA Bracket
Baby 44-4
Rain 42-6
Soulkey 41-7
Flash 40-8
Effort 38-10
Jaedong 37-11
Hyvaa 36-12 [Advanced via tiebreaker]
Soo 36-12 [Advanced via tiebreaker]

MLG Brackets
Korean Division
Oz 24-24
Alive 22-26 [Advanced via tiebreaker over MC/Alicia]
European Division
Naniwa 26-22
Thorzain 22-28
North American Division
Vibe 16-32
Major 15-33
Hawk 14-34
Huk 13-25

Make sure to tune in for the conclusion of the MvP Invitiational all this week [Excluding Wednesday], as the final bracket swings into motion, at www.majorleaguegaming.com/live at 7PM/EST [3PM/EST Monday]