A round up of all the Starcraft II action from the sixth day of competition
Week Two of the MLG versus Proleague Invitational closes after yet another eventful week and we are here to give you a game by game overview of the night's matches.

The MvP Invitational pits the top 24 Proleague players against 24 of the top StarCraft II players. The MvPI is a six week marathon of matches to compete for the $10,000 top prize and the eight all-expenses paid trips to the Fall Championship.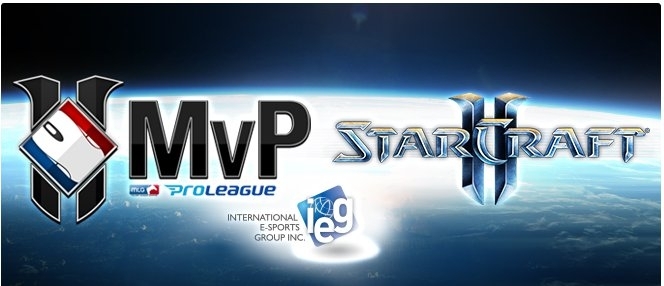 The MvP Invitational has already reached the sixth day and the competition is running away on the Proleague side of the bracket.
With players like Rain holding a score of 20-2, can the MLG pros catch up with some wins, or will the MLG brackets be decided with a very small margin of wins?

SK.MC battles his newest rival for the title of "Protos President" SKT.Rain .
Team Liquid's European zerg, Ret, looks to head towards qualification versus fellow zerg KT.CrazyHydra.
The legend himself KT.Flash returns to catch Rain in the standings, but he needs to beat one of the top MLG players, Crank of Axiom.
In the highly contested korean MLG divison, Fnatic.Alive seeks to break into qualification through SKT.Soo
Evil Geniuses' Thorzain looks to secure his top two EU spot with wins over KT.Stats
Finally, Grubby, the Warcraft III legend, faces KT.Action.

VODs can be found at www.majorleaguegaming.com/mlg/mvpvod
Series One - MC P versus Rain P
Game One
Rain takes game one with dark templars as MC opts to go for a later robo. With the lack of detection MC is unable to remain in the game.
Game Two
Rain takes game two as dominantly as game one. With a lucky scout from Rain, he scouts the stargate tech from MC, kills two sentries and is able to reply well to push MC into an irretrievable deficit.

Series Two - Ret Z versus CrazyHydra Z
Game One
CrazyHydra takes game one with a better late game unit composition and some great positional play to take down multiple bases
Game Two
CrazyHydra executes the perfect play to win game two, an attack that kills 50 drones and all the tech structures force Ret into an unwinnable all-in.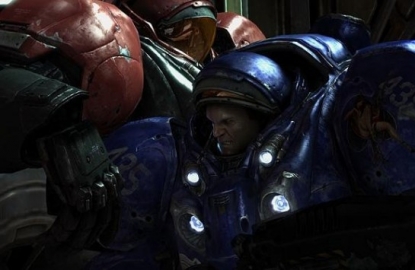 Series Three - Flash T versus Crank P
See In-Depth Review

Series Four - Alive T versus Soo Z
Game One
A marathon of a game between these two players comes down to a final deciding battle. Alive dominated the whole of the early game with less than conventional strategies that caught Soo off guard. Alive's late game composition of sky terran was too much for Soo to take in the final battle.
Game Two
Game two comes down to a base race as Soo decides not to engage the mech army of Alive.
Alive has the far superior army and is able to hold his production facilities with his high ground siege tanks. Soo attempts to drag the game out with a cat and mouse chase, but with time, supply and economy on Alive's side, he is only delaying the inevitable.

Series Five - Thorzain T versus Stats P
See In-Depth Review


Series Six - Grubby P versus Action Z
Game One
Action takes game two with some amazing infestor play. A mass infestor style from Action sees him able to hold on to the game versus Grubby, despite the constant harass from the protoss taking down bases and key tech structures.
Game Two
Grubby pulls back game two with great opportunistic tactics. A failed cannon rush, failed warp prism harass and a devastating ling counter put Grubby in a massive hole. Grubby then makes some amazing moves that enable him to take down a base, approximately nine infestors and waltz on forward for the victory.