The latest in the Logitech G series line promises mechanical precision without the noisy distraction
Yes some people get all fluttery when they see the new Aston Martin, or the latest iPhone, but for many gamers like myself, it's the allure of shiny peripherals that gets us all quivery in the knees.
Logitech has announced the latest addition to its range of things to make me dizzy: the Logitech G710+ mechanical gaming keyboard.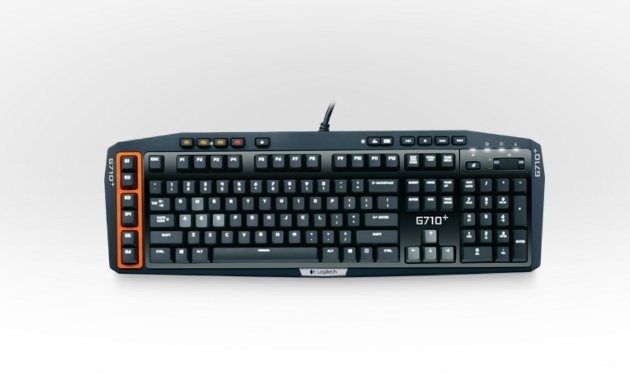 Boasting the sort of precision you expect from a mechanical keyboard, Logitech claims it has solved the clack distraction "the non-clicking key switches have a built-in dampening ring underneath each keycap to significantly reduce the distracting noise coming from your key presses without sacrificing responsiveness."
The board has a white LED backlight -- which is adjustable -- and the keys are also lit separately and can be dimmed and brightened independently from the rest of the unit.
These things please me.
Does this look shiny enough to make you want to play with white gloves on?
Let us know below.
Scott "Jarimor" Hawkes, Editor in Chief