Breaking down the teased content from May.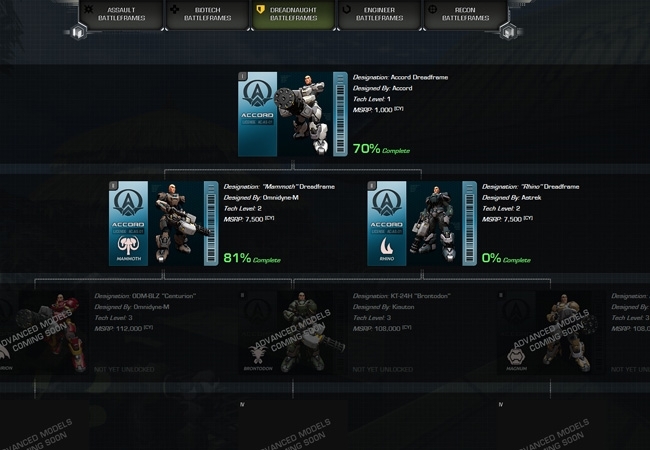 Back in May, we talked about Firefall developers Red5's decision to tweak advancement, and how they were angling away from the 'levels' system and into a more flexible progression pathing. Today, they made a post discussing why they made this choice, including how rewarding it feels as a player, and how decisions made between should limit your capabilities if you invest entirely into one tree.
It's all summed up pretty well at the end of the post, copied here;
With each tier advancement, we are looking to give more and more control over customization to the player. While there is some vertical power progression from one tier to the next, the primary purpose of us switching to a tiered progression system is to give players greater influence over their Battleframes, from allowing higher constraints to work within, to providing more control over the benefits of crafting items.
Julian "Mirai" Williams