Pandaria's retail sales have been low, but is that so bad?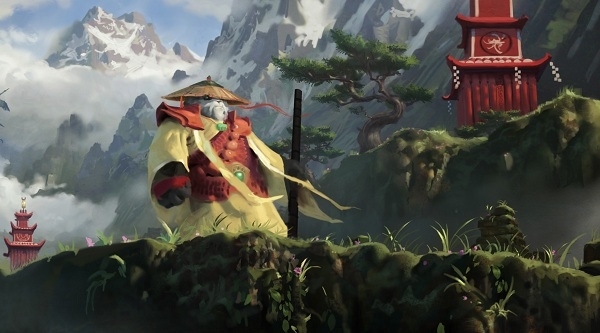 The one issue in MMO markets that drives me nuts is how fast many of them are eager to declare their death imminent. It happened with The Old Republic before it went Free to Play (and started doing better because of it). It's happening to the Secret World (even though Funcom has embraced the conversion as very likely and perfectly acceptable). And, of course, it happens to World of Warcraft as well.
It's not hard to see why – Blizzard's gargantuan game has arguably inspired a majority of the MMORPGs on the market today, not just for its design but also for the alluring pile of money it rakes in. Players and companies alike want to see it topple. And the first reports came in, declaring that the day-one retail sales of Mists of Pandaria were a huge disappointment, breaking only above 600,000 retail copies, which is a far cry from the nearly three million dropped for Cataclysm. Analysts and doomsayers have declared the expansion is a sign World of Warcraft is falling.
Sorry, but that's really ignoring a lot of things. Sure, it might be dwindling due to its age (it is), and it definitely is selling less than Cataclysm, but there're a lot of things wrong with comparing the two directly.
1 – Cataclysm was an entirely different beast. For one thing, it was almost two years ago, and a number of small factors can weigh differently that have nothing to do with the game, like the economy, or even just the game market at the time. How many other online games have come out since then? How many are free to play? Just think about how far League of Legends has come in two years.
Cataclysm was also pushing a completely different angle from Mists of Pandaria. Deathwing, from Warcraft II, was returning, and he was destroying much of Azeroth which (given Northrend and Outlands were out) nobody even went to anymore. It was big, it was epic, it was important. Cataclysm was, in essence, Blizzard killing its own Superman. Even the box art pushed that angle – Deathwing's face bursting out of the cover and roaring at you. There's a reason their subscriptions hit peak levels of 12 million at that time.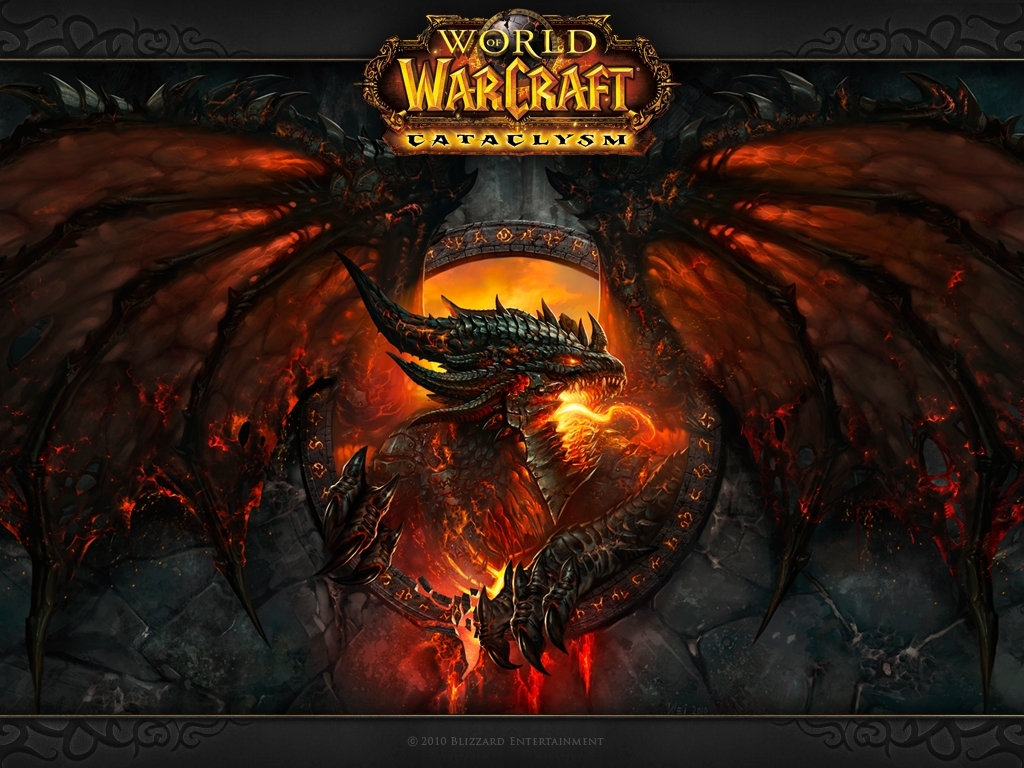 What stands out the most in Mists of Pandaria? The Pandaren, obviously, but Pandaria, the new monk class, vanity pet battles, the Wandering Isle, and the new groups of dungeons and zones. It's very reflective of Blizzard's direction – Cataclysm was harped on for being too hard. Mists of Pandaria is trying to create a wider experience and a more varied bundle of things to do. It's just a little more low-key, despite Blizzard's mesmerizing cinematics. Lich King sold less than Cataclysm did on day one, too. If there are fewer sales of Pandaria, that's a good factor to start with.
2 – We haven't seen how subscriptions have gone up since the expansion. I have a friend at work who quit World of Warcraft after he exhausted Cataclysm. It wasn't just burnout – he also had a daughter around this time, and he couldn't raid or PVP as much as he could before. We joked about the new expansion, but he never mentioned if he'd go back. The other day I ran into him, and he hung his head, admitting he got it. Just like all the other expansions, the lure of new content took him in.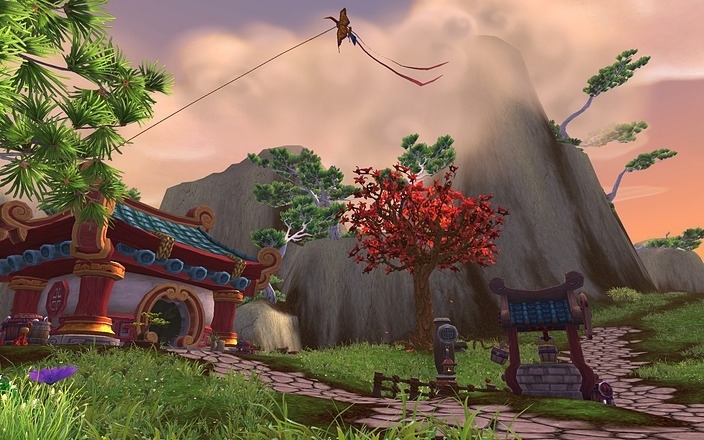 How many people since the subscriber drop back in August have returned? We don't know that. In fact, there's very little talk of subscriptions since then. The casual players who quit are just as reliable for sales as anyone else. I'd bet their subscribers have shot up from a few months ago.
3 – Blizzard has been pushing digital very hard with Pandaria. Do you remember Cataclysm's release? It was the first time they had put it on digital sales in their store. Cataclysm sold 3.3 million including digital, which means its retail sales were greatly below that number. Lich King sold 2.8 million in its first day as well, and that was purely retail.
But think about it – this was the first time, and many players wanted the Collector's Edition (CE) content. Digital was still getting into full swing, as I mentioned. And what's in the CE for Cataclysm, anyway? It appears that many players just want the exclusive content, like Lil' Deathwing. Retail sales were driven hard, but digital was there for people who just wanted to play.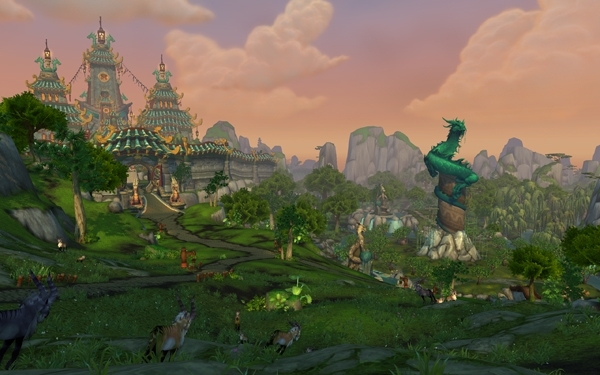 And Mists of Pandaria has a totally different direction – digital, digital, digital. The Digital Deluxe package carries all the non-physical content the Collector's Edition has, even the StarCraft II/Diablo III content and the vanity pet, which (from what I assume) is what players buy it for anyway.
There are two buttons on the CE purchase site that take you to the Digital Deluxe page, and only one from Deluxe to Collector's. The Collector's Edition has the soundtrack, a behind-the-scenes DVD, a mouse pad, and an art book, but if you really want the soundtrack, how many people will just pirate it? Is the behind-the-scenes DVD going to be on YouTube next week? The cheaper digital package looks a little more tempting, doesn't it?
Also remember that Mists of Pandaria now gives you something to do with vanity pets – how many people are going to want the one that comes with MoP's upgraded package?
4 – World of Warcraft still has more subscriptions than many MMORPGs combined. Just take a few spitball numbers, as an example. EVE Online recently broke 400,000 subscribers. When The Old Republic came out, it broke one million in the first few weeks. In 2008, Final Fantasy XI was said to have 500,000.
A sign of World of Warcraft 'dying' is dropping to nine million subscriptions. Not just players in a F2P game – subscriptions, people paying money every month to keep their game active. Several million players is wonderful for a game like League of Legends, where you only spend money when you want to, but for World of Warcraft? How could something 'die' when it's so lucrative?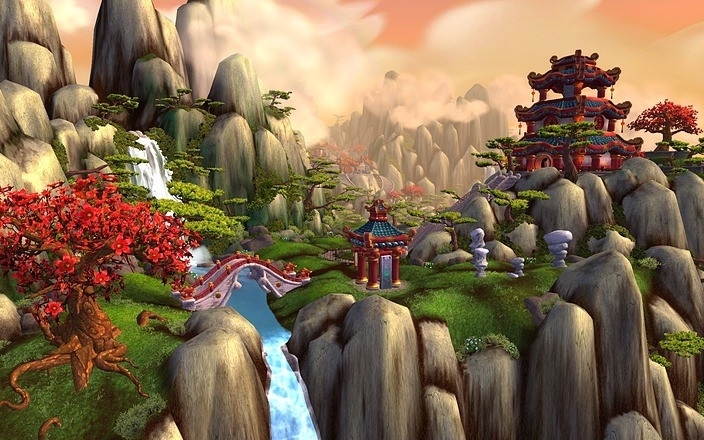 I'm not trying to endorse that World of Warcraft is and will always be the same. If anything else, Mists of Pandaria is a gorgeous, very vibrant expansion that is... I hesitate to say 'weighed down', but WoW's age is very noticeable. It's an old game, and it's getting some wrinkles and starting to have back problems. It's still the same game everyone loves, but it's going to take a lot longer – years, even – before it is toppled as the king of town.
And then, Project Titan will be there to collect the fallen.
Julian "Mirai" Williams