Guiding the battle in Guild Wars 2, Johnathan Sharp streams the Mesmer.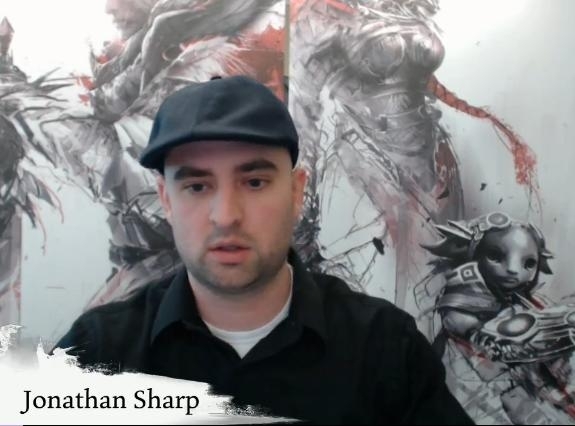 Johnathan Sharp, a developer for Guild Wars 2, played a little Guild Wars 2 recently, and recorded his Twitch.TV broadcast. It was nice of him, too, because not only does he talk a lot about Guild Wars 2 while playing his Mesmer, there's a lot of sPvP action to enjoy, and you get to watch Chap abandon his friend mid combat. Fun fun fun!
He answers a few questions from the live chat and explains what he's doing, which is good if you haven't played a Mesmer (like me) or want to know more about spell combos. And, honestly, it's pretty entertaining even if you know the profession.
Julian "Mirai" Williams