WildStar's Guide to Their In-Game Lore Repository
Lorehounds should be pleased with this week's WildStar Wednesday. Nexus has many places to explore and multitudes of new flora and fauna to investigate, some of which might not be trying to kill you on sight. Each of these will have some associated information to bring us deeper into the world of Nexus, but what if we miss it the first time? A friend might have sent you a whisper when it popped up or it might have disappeared while you were finishing fighting the other thirty creatures you made friends with. How do you find out that Algoroc means "red rock" in ancient Cassian now? That's what the Galactic Archive is for!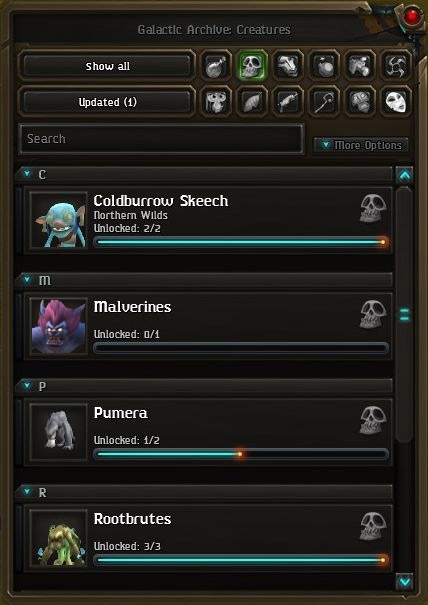 Locations, factions, notable NPCs - all of these and more show up in the Archive. How do you get this information in the first place? Just play the game. Fighting monsters, exploring zones, and talking to NPCs are just a few of the ways to fill out your Archive.
Players following the Scientist path can get even more detail on everything Nexus has to offer. By completing your path missions, you'll see expanded versions of the entries other players find as well as entire entries that are Scientist-only.
For more information about the Galactic Archive as well as examples of what you'll find there, head over to the WildStar blog.
- Michael "Ragar" Branham