Not as simple as you'd think.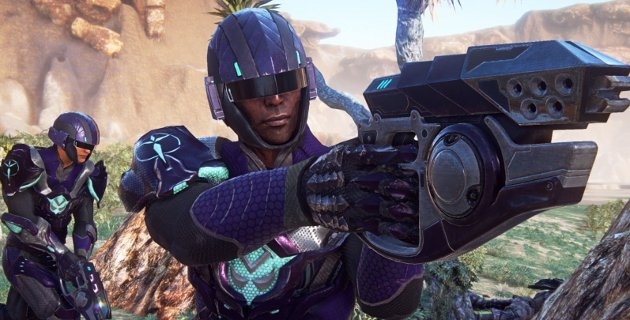 Matt Higby, developer for SOE, is refreshingly honest today. Usually, a developer will swear up-and-down that their game is not pay-to-win, but Higby doesn't. He just states that he believes Planetside 2 isn't, and explains all of the decisions made in the creative process, with the game's weaponry, vehicles, attachments, zones, or the like being completely free. "The ultimate arbiter of your success," he says, "Is your own personal skills, not the gun you bought."
But then what does that mean about paid content?
There are two things that we are considering selling in the game: Cosmetics and Convenience. That's it. Seriously. Cosmetics are pretty self-explanatory, I think everyone "gets it" with cosmetics and won't be too upset at buying camo patterns or decals for real money. What about Convenience, what does that mean exactly? For us, convenience is purely the act of unlocking something faster, whether that means through buying a side-grade weapon directly with a StationCash microtransaction or earning certification points faster due to a boost or membership.
And then, later, when discussing planned membership benefits....
1 – Passive Cert Growth. This is often mischaracterized (by myself as well) as "offline cert points". It's actually just passive cert gain that works if you are online or offline. With the current plan all players will gain cert points passively over time at a set rate. Members will get a faster rate. The current penciled in benefit for membership is 50% increase to the speed which passive cert points are granted. This does not affect cert points earned via experience.

2 – Automatic experience boost. Members will accrue experience at a 50% increased rate. This will affect "active" cert point gain, as well as battlerank gain.

3 – Automatic resource boost. Members will accrue resources at a 50% increased rate. This will affect the rate which you can acquire consumables like grenades, spawn beacons and med kits, as well as vehicles and Auraxium unlocks.

4 – Increased resource pool caps. As Auraxium is uncapped, this only affects Catalysts, Alloys and Polymers, it's a 100% increase to those pool sizes. This allows you to spawn some additional vehicles, grenades and consumables if you have no resource income on the map before you're tapped out.

5 - NEW: Members will receive priority slots in the login queue over non-members.
Best thing about the thread is he's still talking, still discussing, and taking comments and suggestions on the subject of sub membership, you can get in with your suggestion if you like!
Julian "Mirai" Williams