GDC Online adds the first commercial 3D MMO to its conference lineup.
In any high school history class you will see timelines as a part of learning the important events that have led up to the present.
For the MMO industry, anyone creating such a timeline would have to include one game near the beginning: Meridian 59.
Having already included industry luminaries such as Raph Koster, Rich Vogel and Starr M. Long for the Classic Game Postmortem of Ultima Online -- with that fantastic panel occuring on October 11 -- GDC Online is adding a second presentation in a series looking back at how hugely influential games in the MMO genre came into being.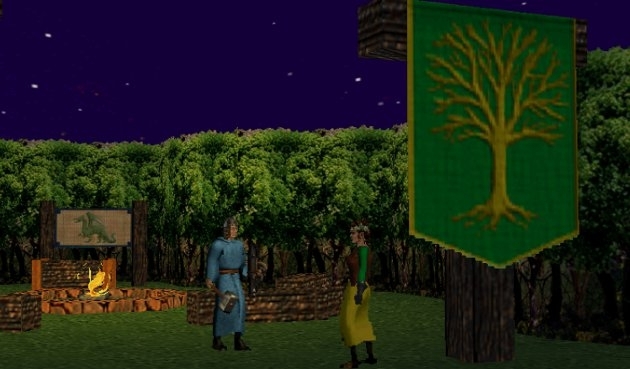 Meridian 59's lead designer, Damion Schubert -- now of BioWare -- will give a personal insight into the game that paved the way for so many others.
Announced as the "first ever internet based 3D MUD," Meridian 59 broke the ground that games like EverQuest and World of Warcraft were built on.
With titles such as Shadowbane and SWTOR forming just a small part of his resume, Schubert has a wealth of experience to impart in what will be a fascinating panel for attendees.
The Classic Game Postmortem: Meridian 59 presentation will take place on Wednesday, October 10 so be sure to take advantage of the opportunity if you are at GDC Online in Austin.
Scott "Jarimor" Hawkes, Editor in Chief