ArenaNet Lays Down the Law on Item Exploiters
For a long time ArenaNet has been very clear that they are not messing around when it comes to the standards to set for the community.
The last few days have made that declared intent into actioned reality.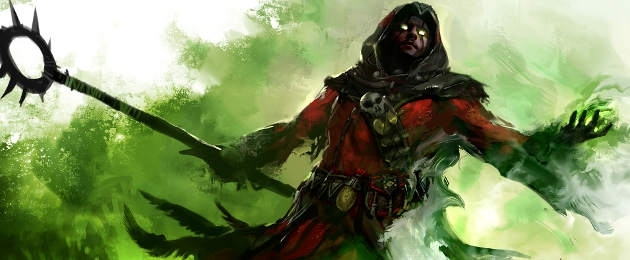 After taking to Reddit to complain, a few players decried their completely unfair suspensions and claimed they had done nothing wrong.
They probably didn't expect Regina Buenaobra to respond with evidence of their unacceptable langauage and behavior for all the world to see.
Now Chris Whiteside, Lead Producer for Guild Wars 2, has added to the regular GW2 updates on Reddit by allowing some people who have been banned for a particular exploit to petition for a more lenient 72 hour suspension -- just this once.
An exploit appeared where Karma Weapons were available for a tiny fraction of what they would usually sell for, an obvious exploit if taken advantage of. Which many people did. ArenaNet moved swiftly and banned thousands of accounts.
In an attempt to show leniency while making the lack of tolerance for misbehavior clear, Chris made the following announcent:
"Today we banned a number of players for exploiting Guild Wars 2. We take our community and the integrity of the game very seriously, and want to be clear that intentionally exploiting the game is unacceptable. The players we banned were certainly intentionally and repeatedly exploiting a bug in the game. We intended to send a very clear message that exploiting the game in this way will not be tolerated, and we believe this message now has been well understood.

We also believe and respect that people make mistakes. This is in fact the first example of a widespread exploit in the game. With this in mind, we are offering the members of our community who exploited the game a second chance to repair the damage that has been done.

Thus, just this once, we will offer to convert permanent bans to 72-hour suspensions. Should those involved want to accept this offer of reinstatement, contact us on our support website--support.guildwars2.com—and submit a ticket through the "Ask a Question" tab. Please use the subject heading of "Karma Weapons Exploit Appeal", then confirm in the body of your ticket that you will delete any items/currency that you gained from the exploit. You should submit only one ticket. Once you have done so, we will lower your ban to 72 hours, and following your re-activation we will check your account to make sure that you have honored your commitment. If that commitment is not honored, we will re-terminate the account.

This is a first and final warning. Moving forward, please make sure you that when you see an exploitable part of the game, you report it and do not attempt to benefit from it.

We look forward to seeing you in game,"

In further big news, ArenaNet has also suspended sales of Guild Wars 2 from their own digital site. As is obvious by the current issues with the Trading Post and full servers, the game's popularity has caused the server infrastructure to be pushed to the limit. As ArenaNet promised before, to prevent the overall diminishing of the game's quality, the company is willing to limit the amount of people buying the game.
It might seem odd, but I think it is highly laudable that ArenaNet is willing to turn down money now to ensure the longer term health of the game. As stated on the official Facebook by Rubi Bayer:
"Ensuring the best possible play experience for our fans is our highest priority. We've said before that we would be willing to temporarily disable first-party digital sales if we felt our high player concurrency may compromise player experiences. We have now reached that point.

Effective immediately we have disabled sales via buy.guildwars2.com. To be clear, box and digital sales are still available via our retail partners. We are tracking our concurrency closely while expanding our infrastructure. We'll re-enable first-party digital sales as soon as we feel that we can do so safely."
And finally in GW2 associated news, Guildhead has now begun the roll out of its 3D model viewer. Head on over there and have a good look at the cool weapon models on show.
Scott "Jarimor" Hawkes, Editor in Chief