Looking at the Lore Behind GW2's Human Hero.
With Guild Wars 2 fast approaching, we take a look at the main characters that will form your story.
In this editorial, we take a long hard look at the controversial Logan Thackeray.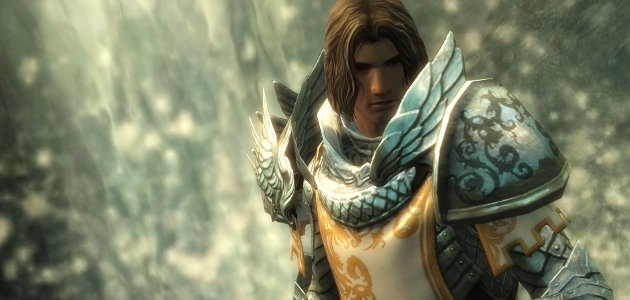 As we attempt to alleviate our unswerving anticipation for Guild Wars 2's launch through the plethora of stress tests at the moment, I thought it would be fun to give my take on some of the main characters we will encounter.

NOTE: Spoilers for the book Edge of Destiny are within, so don't come blaming me when you find out that Zojja's love affair with Rytlock only ended because the Asura felt the Charr adventurer was "sub-optimal at delivering snuggles."

And yes, I made that up.

If you decide to play a human in GW2 – which will be a popular choice if only for how awesome Divinity's Reach is – you will bump into Logan Thackeray very early on in your personal story.

For those who are coming into GW2 completely fresh, without having read the books and so on, Logan will appear to be a well-spoken Captain of the Seraph – your usual knights in shining armor types, essentially the sword waving police of Divinity's Reach.
He has the hair straight out of a salon and pretty-boy good looks to mark him out as your typical leading male.

One might think he is the stereotypical hero.

You might be surprised to learn that, to many devotees of the lore of Guild Wars 2, Logan Thackeray is about as popular as leprosy in a sushi restaurant.

Once upon a time – in Edge of Destiny by J. Robert King – Logan was a rebellious guardian who was scampering around protecting trade caravans as a scout. Logan aggravated the clanking pants off his brother Dylan, who was the somewhat – OK profoundly – pompous captain of the Seraph.