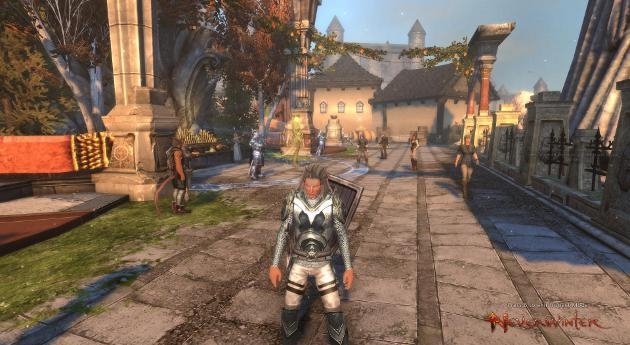 As part of the press beta event to showcase Neverwinter, I had the good fortune to go running through the first of the D&D based MMO's dungeons yesterday.
After meeting up at the Hall of Justice in the Protector's Enclave (which you can see in the screenshots included), we prepared for our five person adventure.
Playing a Guardian Fighter, I was boosted up to level 16 by one of the very accomodating Cryptic devs such as Zeke Sparks. Then, along with some other games journalists, including Bill Murphy and Garrett Fuller of MMORPG, we hacked, slashed and romped our way through a variety of enemies including some fun boss encounters.