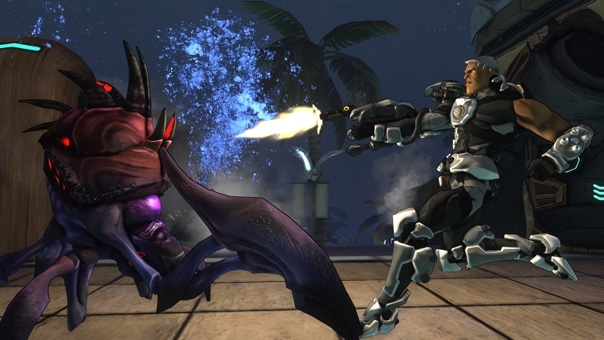 In the first part of our interview with Lead Class Designer David Williams, we focused on how Red 5 was increasing the depth of gameplay in FireFall by raising the skill cap, allowing highly skilled players to truly shine. We also talked about the incredibly powerful eSports toolkit that went live in the recent patch, and how Armies will form up and organize missions into the Melding. The first half wrapped up with a look at recent class revamps and the reasons behind them.
Concluding this mega-interview is a closer look at how class abilities and unlocks are balanced, and how the revamped crafting system fits into that. We also took a look at the lore that went into crafting the world, and what inspired the manga and overall art direction for FireFall. My discussion wrapped up with Williams explaining the team's approach to beta and his thoughts on free-to-play.
With PAX Prime opening today, Red 5 has also launched a Founders Pricing promotion, with a 25% discount available on all packages throughout the weekend, even for those unable to attend. We've also got a hands-on closer look at the game itself, by our very own Paul Cleveland. And don't forget to check out Part One of the interview if you haven't already!