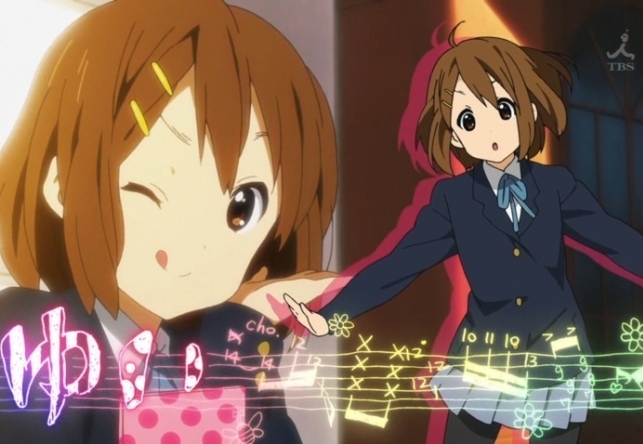 The first five episodes have aired, and while I was unsure about
Angel Beats!
at first, I'm growing to like the show.
Angel Beats!
is being produced from the same group who made Air, Kanon and Clannad; It's pretty easy to tell with the character design, the
Opening theme
, and the mix of comedy and touchy-feely plot.
The episodes seem to follow a basic design: comedy in the first half, plot in the second half. I love this mixture. I'm betting on the series ending with a bittersweet ending, if the
Ending song
is any indication.
K-on!!
(K-on! season 2)
is somehow getting cuter with every episode. So.. if you're not into slice of life, plotless series, you probably won't like K-on.
There seems to be less focus on the band aspect of the series, at least in the first five episodes. Instead, we see how much fun the girls have during school, and on field trips. The girls are also working on getting new members for the Light Music Club, so that Azusa isn't alone when they graduate.
The
Opening song
, while annoying at first, has sort of grown on me. The
Ending song
, on the other hand, seems to be a pretty solid song. Not as great as Don't Say Lazy (from the first season), but still enjoyable to listen to.
So yeah, I'm enjoying these two series. They might not be masterpieces, but they've made me laugh.
Edited, May 7th 2010 2:12pm by Kirby