Yes, I'm trying to use humor to defuse a tense situation, mainly because what I have to say isn't easy for me.
I canceled my content IDs last night. I'm leaving FFXI at the end of the month.
FFXI has been alot more than just a game for me these last six years. It's been a weird combination of a social gathering, home away from home, and time killer. I have alot of memories, some good (going 1/1 on Maat), some bad (a botched Aqueducts run), and some just plain weird (sheep climbing trees). I think I've done pretty well for a guy who started as a Galka Monk with aspirations of being a Dragoon/Samurai, even before I knew what TP or a Penta Thrust was. My single biggest regret is not finishing any of the expansion missions, but this isn't the first Final Fantasy where I've left something undone.
Since I don't see myself coming back to the game, I wanted to say a few things to the people who made my time in Vana'diel memorable.
To my social linkshell KindredSpirits, my roleplaying linkshell CoVD, and all the previous incarnations thereof: You guys are the best. I don't think I'd have done half the things I did if not for you guys. I sincerely hope we can all get together again for FFXIV.
To all my other friends: Thank you. I may not have shared in all your accomplishments, but if they made you happy, that was good enough for me.
To my enemies, which are few: I forgive you.
To any admins that may read this: please don't ever think your work here goes unappreciated. It always is (at least by me), even if we don't take the time to say it. Now if you guys could just get Usagi and Elmer to play on Garuda...
For those about to rock, we salute you. Yeah, I went there.
To anyone else that's ever asked me to tank in their party: whether you loved me or you hated me, know that when our party ended, you got everything I had that night.
I'm sure that there are others out there who feel the same way I do, that friendships are forged through a common goal along with enjoyment of this game. Even if we never meet face-to-face, we look forward to seeing our friends come online. That being said, let me leave you with words of what I hope will be encouragement.
None of us is as strong as ALL of us.
Ave atque vale,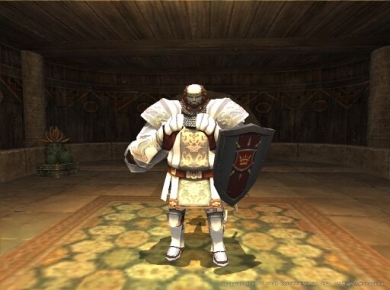 Ralrra
Also, in before "Can I have your stuff?" No, you can't.