Odds are that by now you've heard of the
manhunt for Christopher Dorner
the former police officer who has vowed a one-man war against the LAPD after he was fired in 2009. So far he's killed three people (the daughter of officer who represented him on his appeal, her fiance, and one of the officers who was pursuing Dorner), and wounded another. Apparently he's also a Marksman (third rank, IIRC) in rifles, and an expert (first rank) in 9mm pistol shooting. So while he's obviously a dangerous guy, the response from the LAPD has been... well, pretty crazy in my book.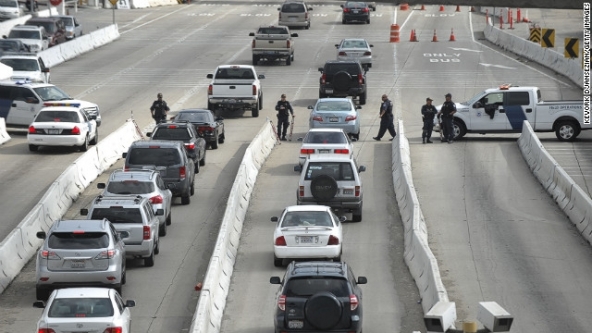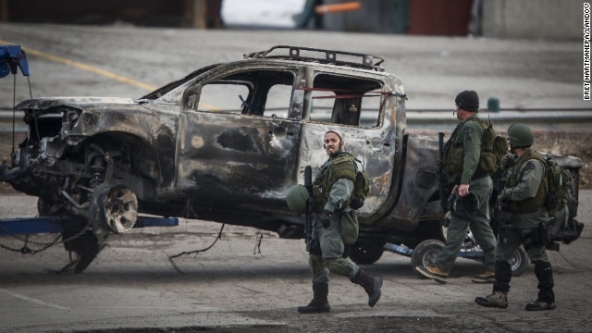 Basically, the LAPD has pulled out all the stops and initiated the largest manhunt in CA history to find him and take him down. Dorner left a rambling
manifesto
where he talks about his take on the reasons behind his firing, his perception of the corruption within the LAPD, and how he's going to miss seeing Shark Week. He has praise for Obama and Bush Sr., hates the president of the NRA and Fareed Zakaria, and forgives General Petraeus for having "thought with (his) *****." A man of many views, is Dorner.
Reddit
has a good time-line up about the events surrounding the case. Craziest thing so far is that the LAPD has shot two innocent people so far, convinced they were Dorner... and as of yet, there's no news of firings or arrests for the officers involved. Makes you wonder if Dorner isn't too wrong about the corruption!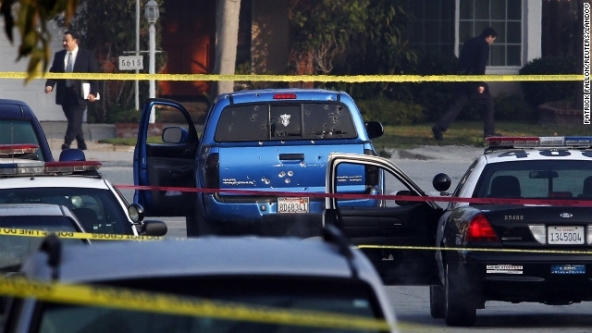 (That's the truck officers opened fire on with the two innocent women inside).
Think he'll take revenge on any other officers before he gets taken down? Think he'll get caught at all? Last reports said they've lost his trail as a storm approaches, and he mentioned before he might head to Mexico.