Elinda wrote:
The fire will stop when it reaches the sea.

Funny you should say that.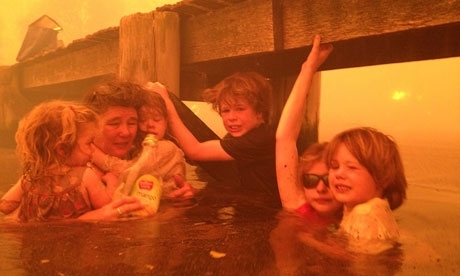 Tasmania has a lot of water and is an island state. Thousands of residents and tourists basically wound up sheltering in the sea, often under jetties. Many were isolated on a peninsula, and a flotilla of boats had to come round and supply emergency water, food and other necessities as the fires cut them off for days on end.