On May 19th 1984 the last living Tyranosaurus Rex on earth fell over in pain. She and her kin had lived through the ages un tampered with in a hidden valley in south east Asia that time had seemingly forgotten. The last of her specie, she carried within her belly a clutch of eggs. It would seem though that the act of motherhood would be her last. Having not eaten for days, she collapse in some brush and began birthing her eggs one by one until something amazing happened. Amongst the ectoplasmic like pile of dino-uterus and volley ball sized eggs laid a man. Full grown with a potent beard, massive erection and balls made of the purest saphires. Upon her first glance at this magnificent beast that had graced her ****** she knew what had to be done. She summoned all of her strength to get up and smashed every one of her eggs then she carved her own leg off to serve as the man's first meal. She knew that the last generation of Dinosaurs would be completely over shadowed by this beings exsistance so she chose to mercy kill them all instead of forcing them into a life of mediocracy. After preparing a fine loin cloth and a mix green salad to go with her leg she fell over into the sweet embrace of death knowing that the man would live on...
That man is now called Busaman The Mighty.
Welcome to my 1K Ding thread my friends and fellow Diablonians.
I feel as though i should take this opportunity to show you a bit more about my life and what it is to be the worlds most interesting person. Come along with me won't you?
First off my name is Stephen and this is me at the University of New Orleans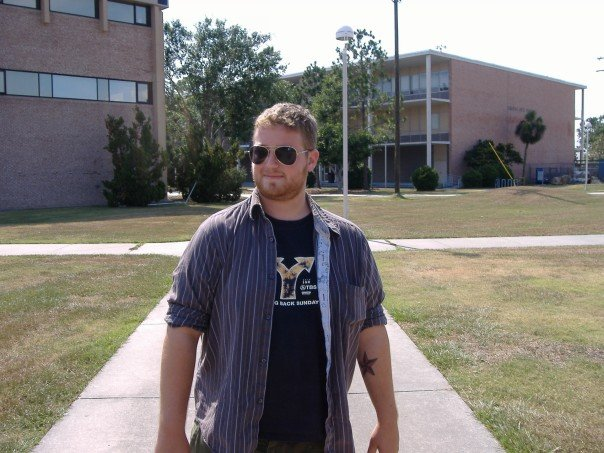 **** I know...
I actually live in the suberb of New Orleans known as Metairie. Which is pretty much the more white and boring version of the city itself.
I go to school in pursuit of a fine arts degree with a focus in print making. I make silly images such as these: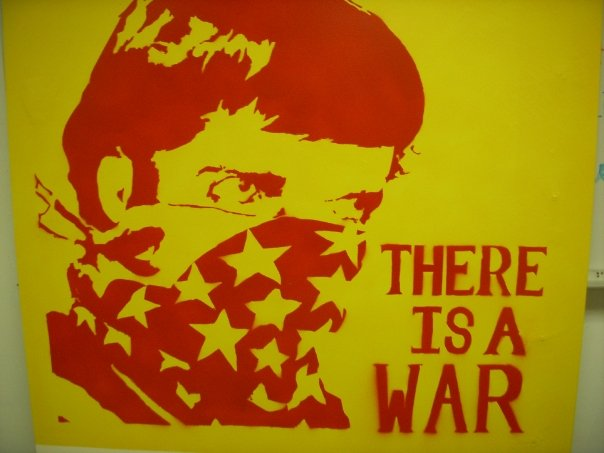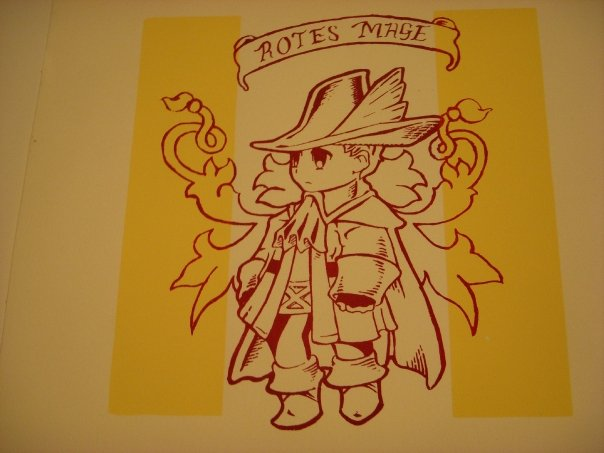 I tend to drink a lot and as a result of such activities things usually get set on fire.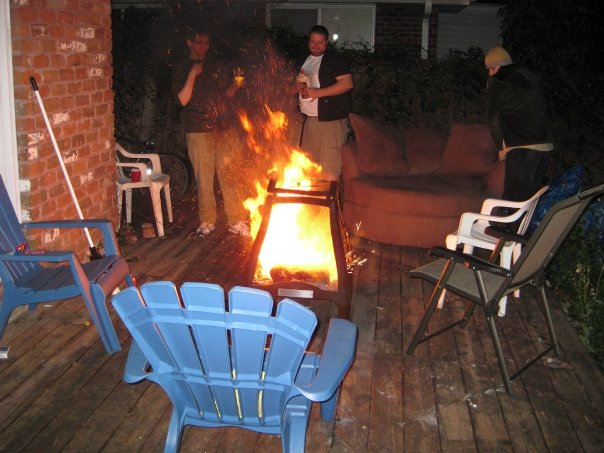 I love my doggie 'Aldo'...THIS IS HIM WHEN HE WAS A PUPPY! LOOK!

And yes he was most deffinently named after Aldo from FFXI making him that much more bad ***.
I know i promissed pics of me dry humping a homeless chick as the bus stops but no one rides the bus around here...
So instead I offer you pics from New Years when i got prison raped up against a refridgerator.

And now its a full blown train

I still play FFXI just about everyday as 75RDM 7BLM and 75DRK. Im a proud 100 clothcrafter and I love my linkshell "FUSE". This game has seen two girlfriends equalling 3.5 years between the two of them come and go and will probably see more to come. I enjoy this game and this forum very VERY much and they have become integral parts of my life. I thank you all for everyday I get to interact with you even if it's just through the keyboard.
In closing I offer you all this loving shot of my crotch.

XOXO
Busa