I wish I could go to this exhibit in Los Angeles.
It showcases the city LA could be today if a whole heap of plans that were vetoed or scrapped over 100 years had been built after all. These plans would not have come together to make a utopia, but I bet LA would be a whole HEAP prettier and nicer to live in than it is now. (I've stayed in LA, coming in via LAX.)
1952 plan for LA airport: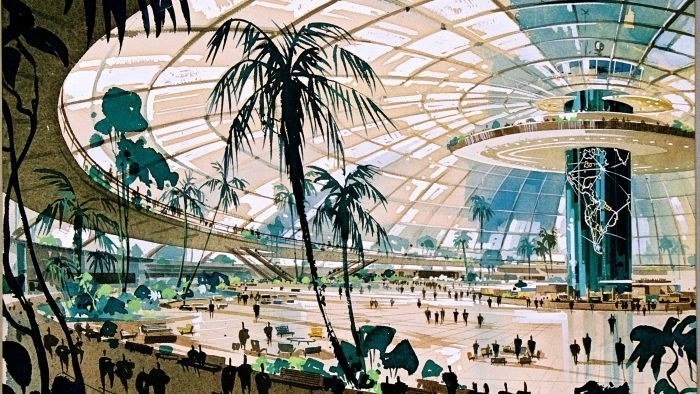 1925 plan for LA civic centre: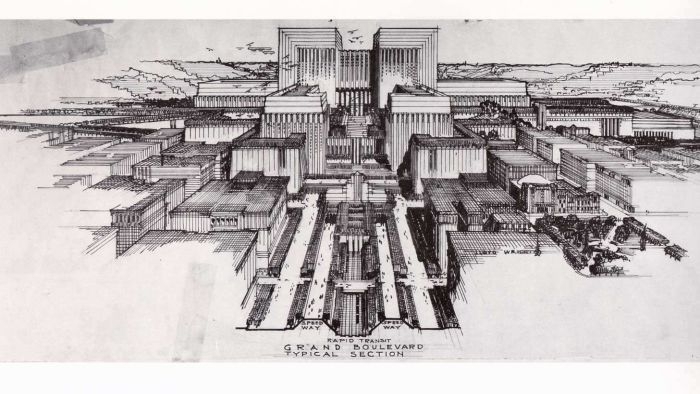 Quote:
At the A+D Architecture and Design Museum in Los Angeles they're just about to provide the people of LA with a vision of a hypothetical present. [The exhibition is] dubbed 'Never Built: Los Angeles'.

Designs, plans, sketches and models included in the exhibition trace a hundred years of missed opportunities and vetoed civic projects, providing a special insight into the many missteps that have left the city with few parks and one of the most dysfunctional public transport networks in the world... We decided to expand the scope much further, to all sorts of projects besides just architecture, including parks and transit. So it became sort of a giant research project,' he says.

Some of the drawings are so detailed and beautifully executed that they push past their architectural roots and into the realm of art.

'The quality of the imagery and the quality of the models that we're going to have just blows everybody away,' Mr Lubell says. 'I'm just thinking of one by an architect named Robert Stacy-Judd, who proposed a plan for Hollywood inspired by Mayan architecture. And the drawing literally took my breath away. It's just so stunningly beautiful—the colours, the quality of the drawing, the quality of the way that he makes something that would be so dramatic, you just want to have it built now.