In case you guys haven't already seen it.
Okipuit wrote:
Greetings Everyone!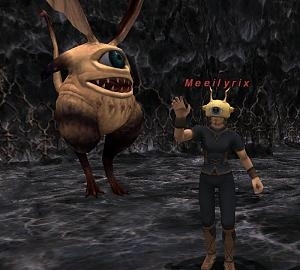 Woah!? What's that on your head!? (Full Attack!)
Could this be the new Halloween event item? Well, I'm afraid the cat is out of the bag because I took a picture.
That's right, the Halloween event item this year is an ahriman cap! Spooky, huh? Can't wait to stare down Camate with THAT. Please look forward to it!
http://forum.square-enix.com/ffxi/threads/27801-Happy-Halloween!?p=366847#post366847
Can't hardly wait to see the hat covering the faces of galkas everywhere!

Edited, Oct 5th 2012 4:38pm by Szabo